---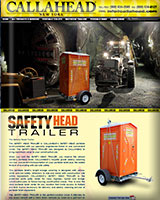 The SAFETY HEAD TRAILER is CALLAHEAD's SAFETY HEAD portable toilet combined with our specially engineered trailer in one convenient rental. The SAFETY HEAD TRAILER was designed by CALLAHEAD to bring maximum value to your construction job. When you rent the SAFETY HEAD TRAILER, you receive the utmost sanitary portable toilet, CALLAHEAD's hospital grade weekly cleaning service, convenient transportation of your portable toilet plus the added feature of assisting with job site safety.
---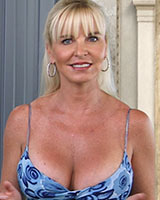 CALLAHEAD's CONSTRUCTION WASH AND FLUSH portable toilet allows any job site to have two units in one, eliminating the need for a separate portable toilet and sink system.
Employees will appreciate not only the flushable toilet, but the ability to protect themselves from hazardous materials, as well as spreading and receiving germs while in the field.
---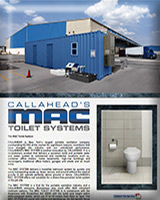 CALLAHEAD's MAC SYSTEM is another innovation by CALLAHEAD. It is a revolutionary product that delivers a porcelain toilet and portable water and sewer system to commercial and residential locations such as, container office trailers, home basements, high-rise buildings and skyscrapers, traditional office trailers, garages and sheds and so much more.
CALLAHEAD's MAC SYSTEM offers real solutions for a stress-free porcelain toilet system at the job site.
---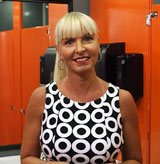 The JOB-SITE is an extra-large restroom trailer and a CALLAHEAD exclusive for the construction industry. Another design by Charles W. Howard to offer durability as well as design, while providing sanitary bathroom facilities on the job site for men and women.
The interior's orange and gray coloring matches with equipment and cement on the construction site.
---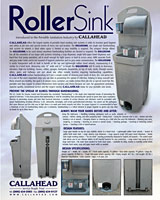 THE ROLLER SINK house construction sink rental is a self-contained portable sink on wheels that is perfect when space is limited.  It easily maneuvers through narrow doorways, halls, alley ways or other tight spaces, even apartment buildings. 
This home builders' hand washing sink has a foot operated pump, filled antibacterial soap and paper towel dispensers for optimum sanitizing capability. 
---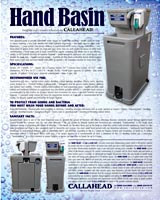 THE HAND BASIN is a self-contained house construction hand washing sink perfect for home builders to keep the job site sanitary without the need for running water.  A foot operated pump supplies a steady stream of water. 
The filled antibacterial soap and paper towel dispensers provide all of the necessary amenities for hand washing at the home contracting site.
---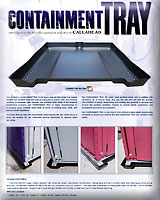 CONTAINMENT TRAY is a home builders' accessory rental highly recommended to accompany every portable toilet rental.  
Placed beneath a portable toilet, the containment tray is used as a drip tray to contain water and cleaning solutions to eliminate leaks beneath your portable toilet.  It will ensure home builders' meet local, state, and federal run-off regulations at the jobsite.
---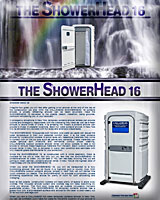 THE SHOWER HEAD 16 is a house construction portable shower that supplies both hot and cold running water that can be adjusted to your personal temperature preference.
This outdoor portable shower is ideal for home bathroom renovations or when home builders need to scrub away hazardous materials such as paints and cement used at the jobsite.
---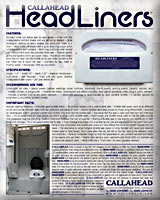 HEADLINER toilet seat covers is a CALLAHEAD bridge and tunnel porta potty accessory that can be installed inside any house construction portable toilet to supply every home builder and contractor a clean, dry and sanitary toilet set. 
Filled with 250 toilet seat covers and maintained by CALLAHEAD to help eliminate the spread of germs at the job site.
---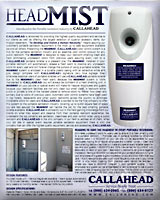 HEADMIST is a house construction porta potty accessory rental that provides odor control to eliminate odors quickly from previous users. 
This is a highly regarded accessory item, particularly in home renovation portable restroom rentals.  Its automatic time released scent delivers a fresh clean scent and pleasant bathroom use for every home builder and contractor. 
---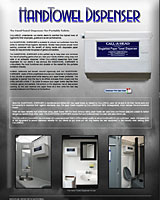 HAND TOWEL DISPENSER can be installed in any house construction portable toilet.   Our biodegradable single use hand towels are the best way to guarantee hygienic protection to home builders to whip clean after washing with soap and water or antiseptic wash. 
Each filled dispenser is sealed tightly, refilled and maintained by CALLAHEAD making this a high demand accessory item.   
CALL TODAY TO RESERVE YOURS! -
1.800.634.2085