---
H

IGHWAYS,

P

ARKWAYS

AND

O

VERPASSES


RECOMMENDATIONS
---
CALLAHEAD is world renowned in the portable sanitation industry, and the preferred company for Highway, Parkway and Overpass construction jobs. Experience and expertise in delivery and service of portable toilets and portable sanitation equipment is necessary for these specialty job sites for crew and public safety, and what CALLAHEAD delivers.
In business since 1976, CALLAHEAD continues to service highways, parkways and overpasses in New York, and remains the #1 choice for, business owners, project managers and crews on the job site. We deliver the most advanced, one-of-a-kind equipment, and provide only hospital grade cleaning service to each and every job-site.
CALLAHEAD has the biggest selection of portable toilets, restroom trailers, portable sinks, security guard booths, portable showers, and accessories to accommodate any size highway, parkway or overpass job. CALLAHEAD's professional service technicians clean and sanitize all of our equipment with only hospital grade cleaners and disinfectants. Highway, Parkway and Overpass construction sites receive only stress-free sanitary service from CALLAHEAD.
CALLAHEAD's delivery and service vehicles are in brand new condition and cleaned daily so you will never have an old beat-up truck pulling up to the job-site. Our professional trained and uniformed technicians work hard to ensure the CALLAHEAD brand is the one you can trust. CALLAHEAD has invented more for the portable sanitation industry than any other company in the world. With CALLAHEAD you get expertise, reliability, hospital grade sanitation, and professional service that only CALLAHEAD provides.
A FEW HIGHWAY, PARKWAY AND OVERPASS RECOMMENDATIONS INCLUDE:
MORE HIGHWAY, PARKWAY AND OVERPASS RECOMMENDATIONS INCLUDE:
---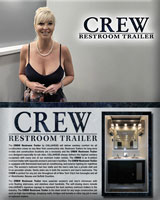 The CREW Restroom Trailer by CALLAHEAD will deliver sanitary comfort for all construction crews on any New York construction site. Restroom Trailers for long-term rentals and construction locations are a necessity and the CREW Restroom Trailer was designed especially for job sites. CALLAHEAD always delivers the highest sanitary equipment with every one of our restroom trailer rentals.
---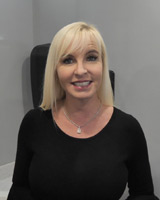 The CONSTRUCTION Restroom Trailer is CALLAHEAD's 4-station bathroom trailer for job site locations and long-term rental needs. The CONSTRUCTION Restroom Trailer will provide everything you need for sanitary restroom facilities in the field, and is designed to be used in the construction industry. This is the ideal mobile restroom trailer for any construction location. The interior was designed using orange and gray, colors most commonly seen on construction sites. The CONSTRUCTION Restroom Trailer delivers the greatest sanitation, comfort, durability, style, and service that only CALLAHEAD can provide.
---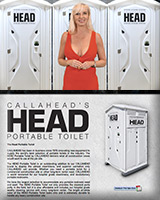 The HEAD Portable Toilet is an outstanding addition to our CALLAHEAD brand to display the utmost cleanliness, and superior sanitation only CALLAHEAD can provide.
Whether you need a portable toilet for a commercial construction site or other long-term rental need, CALLAHEAD is world renowned for our hospital grade cleanliness, and revolutionary portable restrooms.
---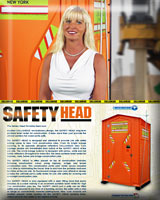 The SAFETY HEAD is a full size portable toilet designed exclusively by CALLAHEAD to deliver a sanitary job-site porta potty as well as adding to job site safety. The bright orange coloring and exterior reflectors will add to highway and road construction safety equipment such as traffic cones, vests, signs and hard hats.
A steel lifting hoist included is ideal for high rise building construction. A full sized toilet seat, covered toilet paper dispenser, separate urinal, and coat and hat hook are all included.
---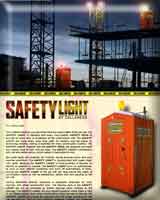 CALLAHEAD believes you can never have too much safety at the job site. Barricade lights are essential for visibility during evening hours and poor weather conditions.
The SAFETY LIGHT is double-sided with super bright LED lights. Because the SAFETY LIGHT is solar-powered, it requires no electric or batteries to operate.
---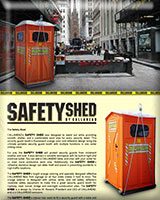 The SAFETY SHED's bright orange coloring and specialty designed reflective CALLAHEAD New York signage on all four sides makes it hard to miss.
The orange exterior is designed with yellow, white, and red safety reflectors resemble safety equipment to make this a great security guard booth for highway, road, tunnel, bridge and overnight construction sites. The SAFETY SHED is a design by Charles W. Howard, President and CEO of CALLAHEAD, and is a CALLAHEAD exclusive.
---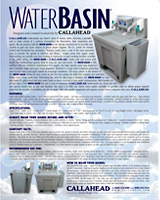 The Water Basin is a vanity style washing station that is fully outfitted with two molded-in maintenance-free spigots, two high capacity spray soap dispensers, and a lockable single fold paper towel dispenser.
With handles on all four sides, this unit is easy to maneuver and is recommended for construction job sites, special events, playgrounds or any public venue.
---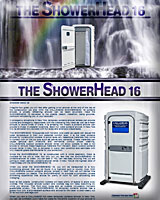 The SHOWERHEAD 16 is an outdoor portable shower rental to provide the luxury of taking a hot water shower whenever and where ever you desire. It is the perfect outdoor shower rental for emergency locations, pools and beaches, construction sites, and sport fields. It can hook up to a simple garden hose and can even be used with salt water for an unlimited water supply. With hot and cold water capabilities that you control, and lockable door for guaranteed privacy, a refreshing shower can be taken just about anywhere.
---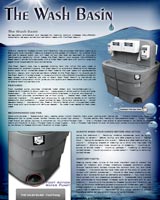 The PORTABLE WASH BASIN is recommended to accompany any wedding portable toilet rental.
The WASH BASIN is simple and effective featuring foot pedal operation for an immediate stream of fresh water.
Guests will appreciate the function, design, and sanitation provided by the Wash Basin which comes equipped with antibacterial soap and hand towels.