PORTABLE TOILET SERVICE AREAS, MAILING ADDRESSES AND CONTACT INFORMATION
PORTABLE TOILET SERVICE AREAS, MAILING ADDRESSES AND CONTACT INFORMATION
×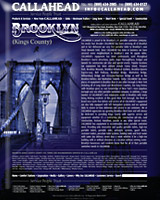 Since CALLAHEAD has been in business, we have serviced every neighborhood in Brooklyn's over 96 square miles, and in fact, delivered our very first portable toilet to Brooklyn's own Floyd Bennett Field. Today CALLAHEAD has more pieces of equipment in Brooklyn than in any other borough in New York.
---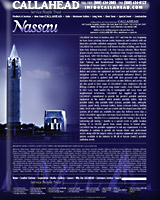 CALLAHEAD has serviced every location throughout Nassau County Long Island with our porta potty & porta johns, giving us in-depth knowledge of its 453 square miles. From Atlantic Beach to Glen Cove, from Garden City to Farmingdale and every town and neighborhood in-between, CALLAHEAD has supplied our services to every corner of Nassau county, Long Island.
---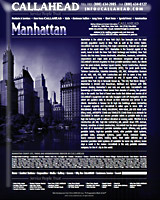 CALLAHEAD's vast knowledge of Manhattan Island comes from decades of serving the greatest city in the world with our porta potties. With approximately 1.6 million residents on only 23 square miles, it is no wonder New York City is famously known as, "The City That Never Sleeps."
---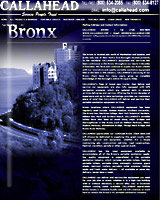 CALLAHEAD appreciates our continued Bronx client base and will always be dedicated to supplying this great county with superior porta potty service and equipment, whether it's a house contracting job, construction job-site, road construction, festival, marathon, parade or other special event.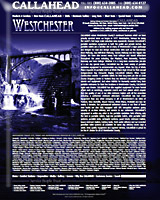 Our portable toilets are a familiar site at many of Westchester's major parkways and bridges for road and bridge construction sites, such as the Hutchinson River Parkway, Saw Mill River Parkway, Taconic Parkway and the Tappan Zee Bridge.
---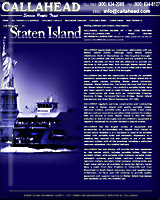 CALLAHEAD regularly services construction and contracting job sites in Staten Island with quality portable toilet rentals, restroom trailers, portable sinks, guard sheds, fresh water delivery and our innovative porcelain toilet system for trailers that are second to none. Staten Island is also the most suburban of the five boroughs and CALLAHEAD's equipment is regularly requested for private resident's special events.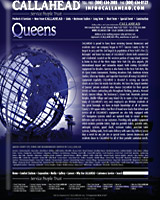 Queens County is the 1st largest in area and the 2nd largest in population of New York's Five (5) Boroughs' and home too many of CALLAHEAD's porta potty rental clients, both commercial and residential. CALLAHEAD is devoted to serving our Queens clients as we have for nearly four decades.
---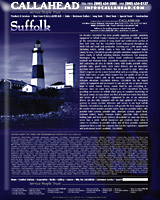 CALLAHEAD provides portable sanitation equipment rentals for the entire county of Suffolk, Long Island, NY. Suffolk, located on the eastern most portion of Long Island and south- eastern portion of New York State, has the CALLAHEAD brand widespread throughout its North Fork and South Fork peninsulas.
---
---
---
CALLAHEAD has serviced Kings, Queens, Nassau, Suffolk (Long Island), Richmond, New York, Bronx and Westchester Counties for nearly four decades. Our many years servicing these great counties has made us the #1 portable sanitation company in New York. CALLAHEAD is pleased to provide each county an individual mailing address, telephone number and email address for added convenience.
CALLAHEAD is honored to be the ideal choice in porta potty and portable toilet rentals, portable sinks, antiseptic dispensers, guard sheds, porcelain toilet systems, high-rise toilets and restroom trailers for every neighborhood within Brooklyn, Bronx, Queens, Nassau, Suffolk, Westchester, Manhattan and Staten Island. CALLAHEAD is committed to consistently provide the best possible porta potty service, equipment and convenient access to our office for our customer's construction job sites or special events throughout our entire service area.
Our PORTABLE TOILET & PORTA POTTY RENTAL SERVICE AREAS:
New York City, Long Island (Nassau & Suffolk Counties), as well as Westchester County, NY!
Short Term Rentals as well as Long Term Rentals Available.
CALL TODAY TO RESERVE YOURS! -
1.800.634.2085