Construction crews, project managers, and office staff deserve clean and comfortable restrooms at the job site. The by CALLAHEAD delivers 8-restroom stations for guaranteed comfort and sanitary bathroom facilities at the jobsite. CALLAHEAD's is well-appointed with four women's stalls, and two vanity sinks.
The men's restroom includes one private stall, two porcelain urinals, and includes double sinks in the vanity area. The has thermostat heat and air conditioning for year round use.
CALLAHEAD's unsurpassed hospital grade cleaning service is available daily, weekly, monthly, or upon request to ensure the highest sanitary cleanliness for staff, clients, and anyone using the restroom at the job site.
The has a clean white exterior that will look great in any location. The also includes outdoor lighting perfect for nighttime use. The women's and men's restrooms have floating staircase entries with slip-proof surfaces and stainless steel handrails. The self-closing doors are equipped with CALLAHEAD's signature signage.
The inside of the is spacious and durable to handle any major construction job. The women's restroom includes four private bathroom stalls with a porcelain pedal flush toilet for easy hands-free operation. The bathroom stalls also include a double toilet paper holder, wall mounted covered trash receptacle, coat and hat hook, and a locking system for privacy.
The men's side has one private bathroom stall also deep and spacious with a porcelain flush toilet, double toilet paper holder, coat and hat hook and door locks for privacy. The men's restroom also includes three Sloan porcelain urinals with privacy dividers. All of the urinals and stalls inside the are a chic black color. Ceiling vents are available when you require additional ventilation.
The women's and men's restrooms of the each have full vanity areas with soap and hand towel dispensers wall mounted. The women's and men's restrooms each have two sinks in the vanity area. All four sinks have Moen auto shut-off faucets, and they deliver hot and cold water options. We have vanity mirrors over the sinks with stylish horizontal wall sconces. The vanities black Corian countertops include a built-in trash receptacle that allows users to drop the trash beneath the sink and will help to keep the restroom and sink area clean. Storage cabinets in both vanity's are available to store any extra supplies. The has rubberized commercial grade floors durable for the heaviest construction sites.
LED ceiling lights are throughout the entire to deliver plenty of light. The Coleman Mach thermostat heat and air conditioning system will ensure a comfortable trip to the restroom any time of year. Two 1500 Watt toe-kick heaters are available to provide extra heat during New York's coldest winter months. The runs on a generator or standard 110 Volt outlet.
THE
'S OPTIONAL ACCESSORIES TO RENT:

For added convenience, we are proud to offer the below list of optional accessory items for your . All of CALLAHEAD's rental accessories were selected to provide the same comforts and hygienic protection for the greatest sanitary experience. CALLAHEAD's accessory items are unmatched in the industry and include:
IDEALLY SUITED FOR THE FOLLOWING:
Long-term Rental • Job Sites • Construction Sites • Contracting Jobs • Community Construction Sites • Arena, Stadium and Coliseum Contracting and Construction • Emergencies & Disaster Locations • Apartment Building Contracting and Construction • High-Rise Building Construction Sites
Commercial Use • Sporting Events • Shopping Malls • Water Shut-offs • Government Projects • Manufacturing Plants • Building Bathroom Renovations • Commercial Restroom Remodeling • Schools, Colleges and Universities • Movie, Commercial and Photo Shoot Locations • Truck Yards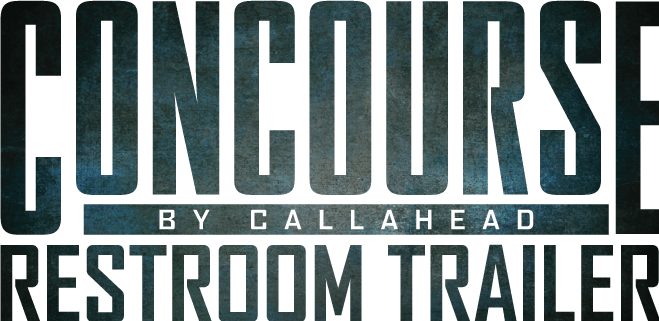 The is a CALLAHEAD restroom that delivers hospital grade cleanliness for any long-term portable restroom rental need. The is available for delivery throughout New York City's five boroughs of Brooklyn, Queens, Manhattan, Staten Island and the Bronx as well as all of Westchester, Nassau, and Suffolk Counties. Also available is CALLAHEAD's hospital grade cleaning service daily, weekly, monthly, or tailored to your request. A CALLAHEAD professional uniformed service technician will clean and sanitize the with only hospital grade cleaners and disinfectants. Plus, CALLAHEAD will re-stock the with supplies at every service.
Since 1976 CALLAHEAD has been providing New York with the world's best portable restrooms for long-term and short-term needs. CALLAHEAD has invented more products and systems for the portable sanitation industry, which has made us the number one company in our field. At CALLAHEAD we don't want to be the first company you use, we want to be the last. It is a known fact that CALLAHEAD is the only company in our industry that delivers quality equipment and guaranteed sanitary service every time.
For more information about the or any of CALLAHEAD's state-of-the-art equipment, including our very own inventions, as well as the following:
CALLAHEAD's portable water and sewer system, high-rise portable toilets, luxury and short-term restroom trailers, special event portable toilets, standard port a pottys, portable handwashing sinks, porcelain toilet systems for office trailers, security guard booths, ticket booths, holding tanks, fresh water delivery, commercial portable sinks, antibacterial and hand sanitizing stations, long-term and short-term portable toilet rentals, long-term and short-term restroom trailer rentals, portable shower rentals, and portable storage shed rentals...
Please contact one of our expert sales specialists at 800-634-2085 or visit our website for full photos, details and videos of our equipment.