Shop Now!
---

The is CALLAHEAD's child size portable toilet that was designed especially for young children. All children at your special event are sure to feel special when they see they have their very own portapotty to use when they have to use the bathroom. Small children will not be intimidated by this mini portable toilet like they can be with standard sized porta potties.
The has its very own hand washing sink so kids will be able to practice proper hygiene. Parents will be especially grateful to see the kids' portable toilet designated for their children's bathroom use only. The will provide moms and dads peace of mind for their child's sanitary protection when they use a "kid's only" porta potty.
This port o pottie was created with a child's smaller size and comfort in mind. Parents won't have to try to convince their child to use the either. Its bright purple color along with florescent colored child sized hand and foot prints make the appealing to every child at your event. We even designed a special CALLAHEAD sign of Purplish Blue balloons to look festive for young children while adding to the décor of any party or special event. Kids will definitely be excited to use the port a potty that is exclusively for them.
CALLAHEAD's has a toilet bowl which is easily accessible for even small children to reach because of a built-in step stool. Little kids just step inside the , and have easy access utilizing the step stool to sit comfortably on the toilet seat. The floor is skid proof so you won't need to worry about a child slipping on a wet floor. A covered toilet paper holder is conveniently placed near the toilet seat for small hands to reach. There is a separate urinal that will help keep the portable toilet cleaner too.
The port a potties hand washing sink is easily reached using the installed step stool and is also very easy to use by just stepping down on the foot pump for hands free hand washing. It comes fully equipped with a mounted soap dispenser filled with antibacterial soap that kills 99.9% of germs and bacteria placed just above the sink. A conveniently placed filled paper towel dispenser is also easily accessible for young kids to reach. It is extremely important for children to practice good hygiene to protect themselves from spreading illnesses to one another. As stated by the CDC (Center for Disease Control and Prevention), "Clean Hands Save Lives" http://www.cdc.gov/handwashing/.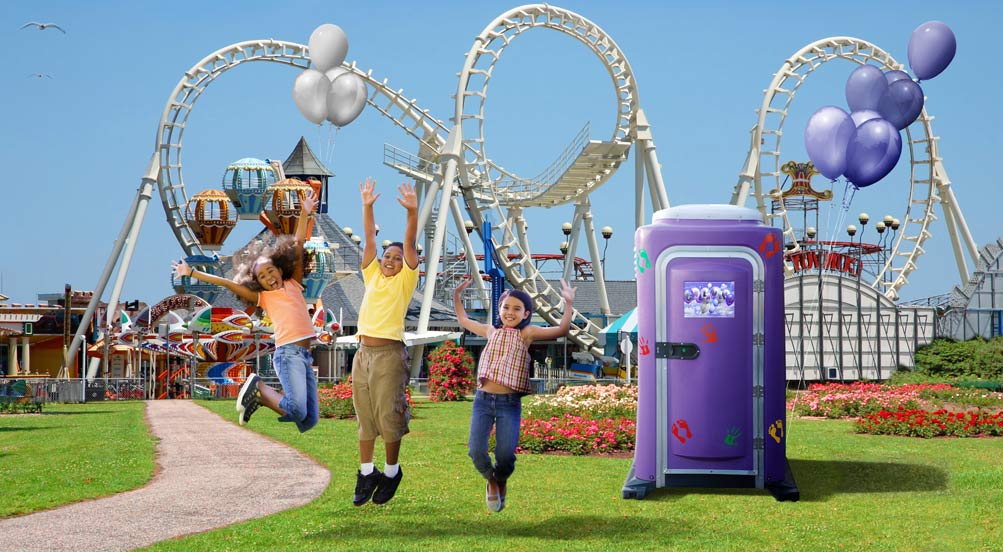 THE TOILET'S DESIGN SPECIFICATIONS:
The following is the detailed design specifications for the child size portable toilet rental.
Portable Toilet's Construction/Material - One piece EZ clean polyethylene
Translucent Roof
Port a Potty's Weight - 160 lbs.
Exterior Height - 77"
Porta Potty's Exterior Base 44" Width x 50" Depth
Portable Toilet's Lightweight Door Opening - 22.5" x 54.75"
Floor to Step Stool Height - 8"
Toilet Seat Height From Step Stool - 12.25"
Porta Potty's Oblong Toilet Seat Opening - 9" Width x 10.5" Length
Sink Height From Top of Step Stool - 25"
Step Stool Dimensions - 17.5" Width x 10" Length
Porta Potty's Holding Tank Volume - 60 Gallons
Hand Washing Sink Volume - 16 Gallons
Color - Purple with Florescent Colored Hand & Foot Prints
CALLAHEAD Signage - Purplish Blue Balloons
If you have any additional questions regarding this portable toilets design specifications please contact us at 1-800-634-2085 to speak with a CALLAHEAD portable toilet specialist.
THE 'S DESIGN FEATURES AND ACCESSORIES:
The following is a detailed list of the design features and accessories that come standard inside the children's portable toilet rental. This smaller size portable toilet has all the necessary features for public restroom use with the convenience of a fully mobile outdoor portable toilet rental specifically for children:
Covered paper holder filled with CALLAHEAD toilet paper • Separate urinal • Handwashing sink with easy foot activated pump for hands free washing • Mounted soap dispenser filled with antibacterial soap • Mounted twin sheet paper towel dispenser filled with 250 sheets of paper • Translucent roof for bright natural light • Elongated comfortable toilet seat • Occupancy Sign visible to other children waiting to use the port a potty • Door is spring loaded, lightweight, and self-closing twin sheet polyethylene • An interior lock on the portable toilet that is easy for kids to open and close by just sliding left to right • Portable toilet has excellent ventilation to eliminate odors but also has CALLAHED's own HEADMIST for continuous time released fresh scent • CALLAHEAD's own HEADLINERS installed directly above the toilet seat filled with 250 sheets so every child will have a clean and dry toilet seat • A beautiful floral arrangement hung on the interior • CALLAHEAD brand signage on the exterior walls of this kid only portable toilet, designed with festive balloons especially for the revealing that you rented the best portable toilets available in New York.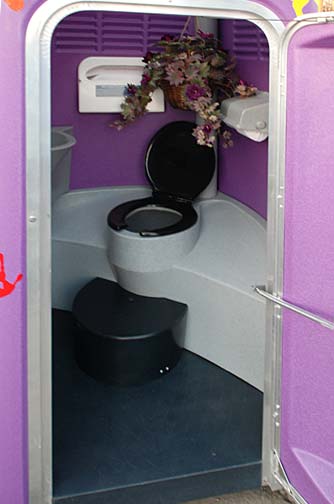 The Purple Potty Portable Restroom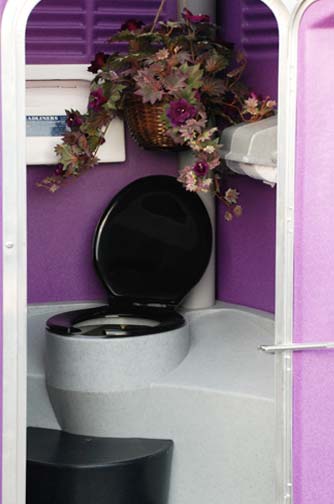 Large Entryway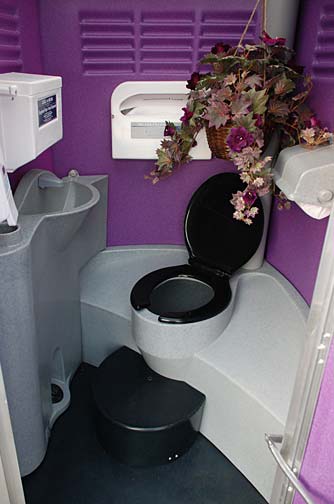 Spacious Interior
Comfortable, Elongated Toilet Seat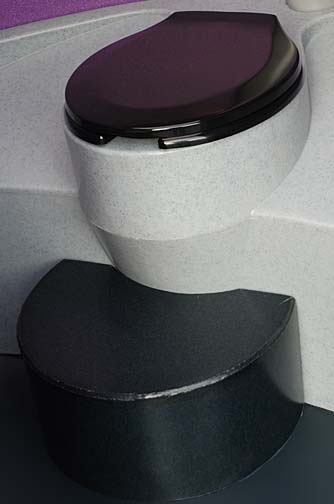 Built-in Step Stool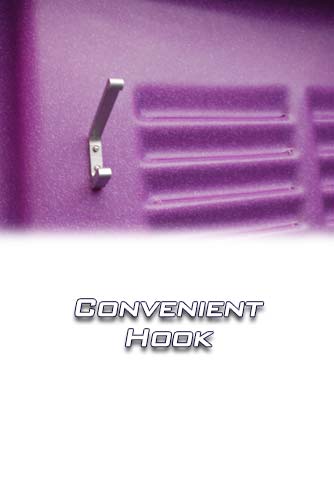 Convenient Hook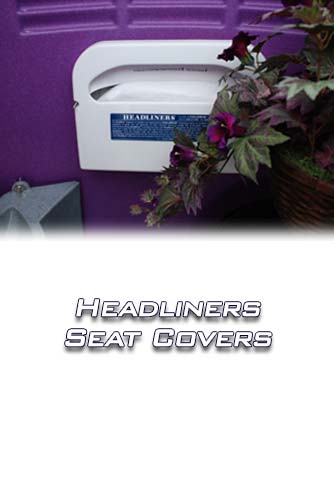 Headliners Seat Covers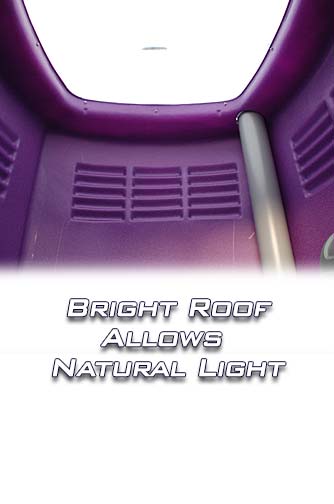 Bright Natural Light Through Roof!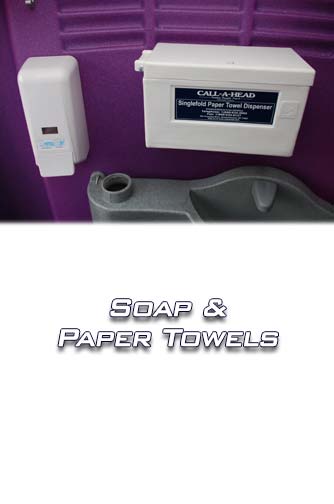 Soap and Paper Towels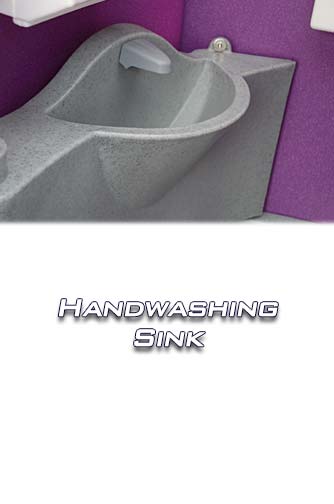 Handwashing Sink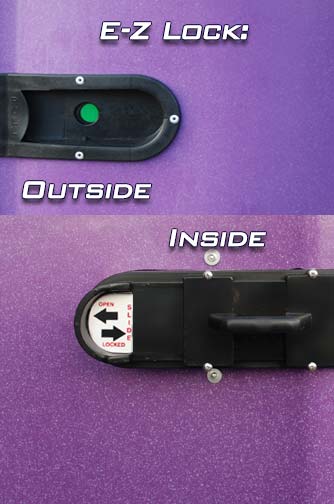 E-Z Lock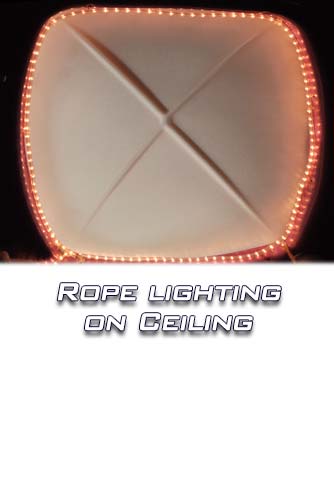 Rope Lighting on Ceiling!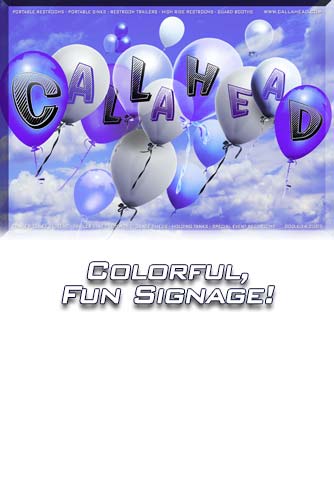 Colorful & Fun Signage
The height of this child size portable toilet is 77" where most standard sized porta potties are over 90" in height. Although this is a child size portable toilet, it is still equipped with an extra-large 60 gallon holding tank to handle heavy bathroom use. The may be a small and inviting porta potty rental for children, but the interior has plenty of room for comfort and mobility.
The Purple Potty has an open cavity tank to eliminate the possibility of children clogging the toilet bowl if they use too much toilet paper. The EZ clean polyethylene construction won't absorb any odor and the portable toilet's installed molded air vents will increase circulation to release odors quickly. The PURPLE POTTY kid's porta potty has a white translucent roof to allow for plenty natural light inside the portable toilet, even when the door is shut completely.
THE KID'S PORTABLE TOILET RENTAL IS IDEALLY SUITED FOR THE FOLLOWING:
Below is a list of locations and jobsites where the standard port a potty is most commonly rented and recommended for. However, this children's portable toilet is an ideal rental for any special event where children will be present.
Birthday Parties • Baptisms • House Parties and Barbeques • Communions • Beach Locations • Park Locations • School Functions • Sporting Events • Carnivals • Bar Mitzvahs & Bat Mitzvahs • Graduation Parties • Amusement Parks • Weddings • Family Reunions • Festivals • Special Children Events • Block Parties • Circus Events • Petting Zoo's • Marathons • Street Fairs • Anniversary Parties • Children's Birthday Parties • Parades • Concerts • Any Special Event where portable restroom facilities are needed and Children will be in Attendance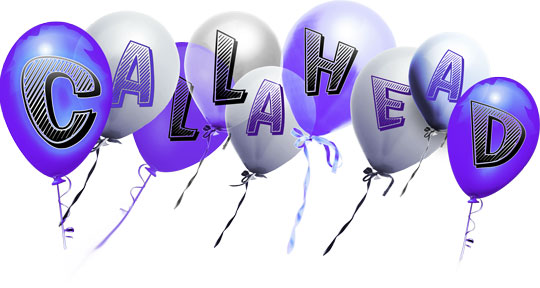 The is the perfect portable toilet to rent for a child's birthday party, weddings, communions, baptisms, school functions, graduation parties, sporting events, park locations, beach locations, family reunions, family barbeques, or any event where young children will be in attendance. Guests with small children will be very grateful to see that you thought of their precious little ones when you rent the portable toilet just for children to use.
For more information about the or any of CALLAHEAD's state-of-the-art equipment, including our very own innovation
CALLAHEAD's portable water and sewer system, high-rise portable toilets, luxury and short-term restroom trailers, special event portable toilets, standard port a pottys, portable handwashing sinks, porcelain toilet systems for office trailers, security guard booths, ticket booths, holding tanks, fresh water delivery, commercial portable sinks, antibacterial and hand sanitizing stations, long-term and short-term portable toilet rentals, long-term and short-term restroom trailer rentals, portable shower rentals, and portable storage shed rentals.
Please contact one of our expert sales specialists at 800-634-2085 or visit our website for full photos, details and videos of our equipment.