---
The dynamic company, CALLAHEAD, proudly introduces The , a new and revolutionary portable restroom. The has redefined the standard of excellence in the portable toilet industry. The is designed to be similar to the aero engineered lavatories used on commercial aircraft. With each unit offering complete privacy, The is fully self-contained, outfitted much like your guests might find in their own home.
The is designed to be completely odor free. Unlike the standard "chemical toilet blue water circulated electric flush" the has progressed to "vacuum flush" technology, which eliminates solid and liquid residue from the basin. By using this "vacuum flush" technology, the proves to have increased safety attributes through less risk of corrosive waste "spill over" into recesses around the lavatory, which can be difficult to protect. In addition to the 's many advantages, The is specially designed to be completely solar powered, requiring absolutely no power or water supply to operate. Fabricated from smooth grey marine grade plastic construction, the porta potty is completely dirt resistant and its durable and pristine white interiors project an ambience of ultra cleanliness.
For your personal convenience, each comes fully equipped with a James River Rollmaster toilet tissue dispenser, a seat pad dispenser, a Bobrick stainless steel deck mount soap dispenser and a single fold paper towel holder. CALLAHEAD units always arrive on site clean and ready for immediate use, backed by our top-notch service you've only come to expect from our team of experts. Our unique modular approach to restroom design makes the the most owner friendly portable restroom on the market, call to reserve your today.
---
IDEALLY SUITED FOR THE FOLLOWING:
WEDDINGS & BAR MITZVAHS • PARADES, CARNIVALS & BAZAARS MARINAS • PARKING LOTS • NEW HOME CONSTRUCTION HOME RENOVATION JOBS • PARTIES & BLOCK PARTIES RESTROOM REMODELING • REMOTE LOCATIONS CONCERTS SPORTING EVENTS • PARK & COMMUNITY EVENTS • FUNDRAISERS EMERGENCIES & WATER SHUTOFFS • RUNNING EVENTS & MARATHONS MOVIE & COMMERCIAL SET LOCATIONS • BEACH LOCATIONS PARK LOCATIONS • CONSTRUCTION SITES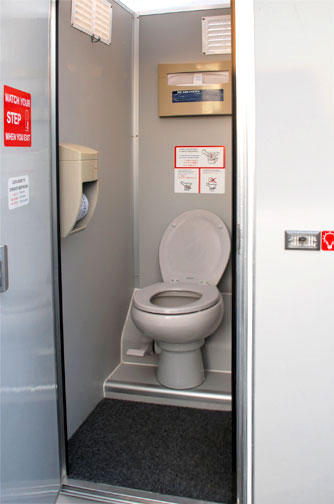 A Revolutionary Portable Restroom.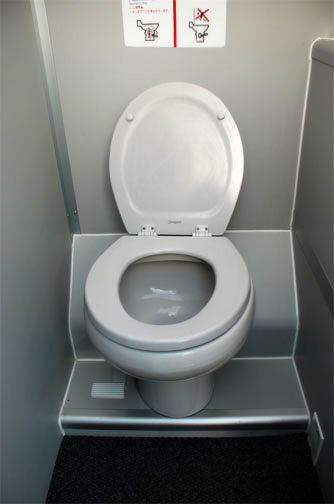 Aviation style Vacuum Flush Technology.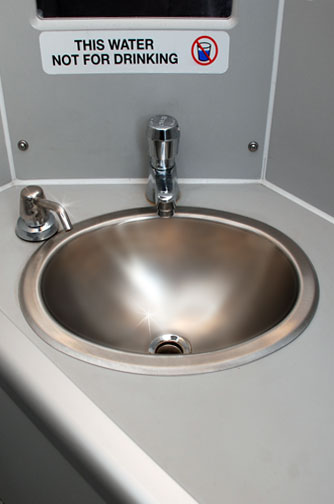 Convenient self-closing sink.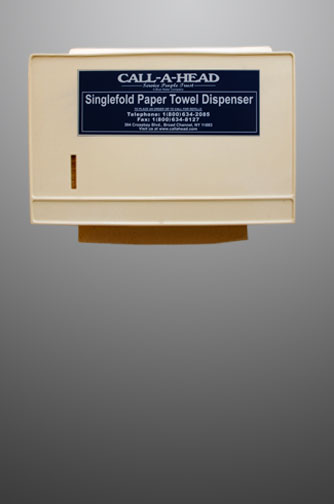 Paper Towel Holder.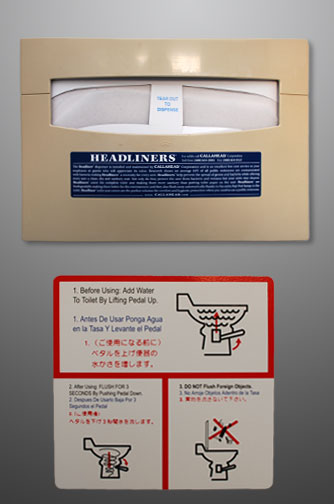 HeadLiners Toilet Seat Covers.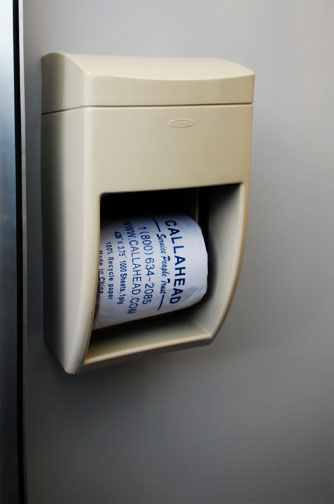 Exclusive James River Rollmaster.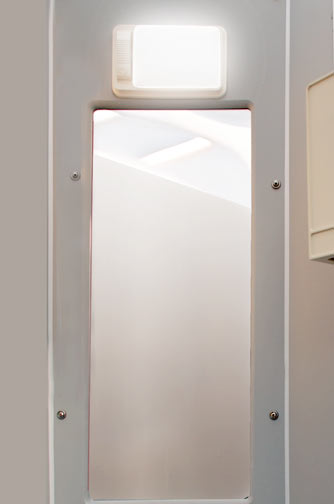 Mirror with Incandescent Illumination.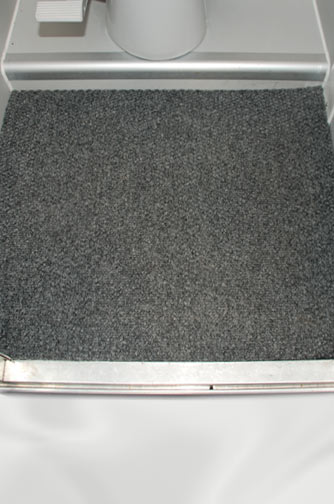 Fully Carpeted Floor.
DESIGN SPECIFICATIONS:
Exterior Height: 91" • Interior Height: 79" • Width: 48" • Depth: 43.5" • Weight: 540 LBS. • Waste Water Tank: 65 Gals. • Fresh Water Tank: 40 Gals. • Door Opening: 72" X 24" • Average # of Uses: 125 • Aluminum Trim • Aluminum Hinges on Door • Marine Grade • Plastic Construction • 10" X 13" Oval Sink • Weather-Proof Carpet • Durable Plastic Skids • Solar Powered • 100 Volt/Winterized Units Available
DESIGN FEATURES:
Incandescent Lighting • Fresh Water Flush • Switchmat Activation • Self-Closing Faucet • Built-In Trash Receptacle • In-Use Light • Inside Lock for Privacy • Key Entry Lock on Door • Three Plastic Vents for Odor Free Interior • Full Rear Access Panel for Easy Paneling • Mirror • James River Rollmaster Toilet Tissue Dispenser • Seat Pad Dispenser • Bobrick Stainless Steel Deck Mount Soap Dispenser • Paper Towel Holder
The for your Special Event!
Available in: Long Island, NY ( Suffolk & Nassau Counties), New York City (Manhattan, Brooklyn, Queens, Staten Island & Bronx) & Westchester
CALL NOW! 1-800-634-2085