When you are looking for state-of-the-art portable sanitation equipment unavailable anywhere else, combined with service you can trust, CALLAHEAD is the only company that delivers. The adds to CALLAHEAD's long list of innovations.
This is a customized full-service bathroom that looks and operates just like a home bathroom and the only of its kind in the industry. Equipped with a shower, porcelain flush toilet, vanity sink and homelike design yet, completely mobile and self-contained. This remarkably constructed portable restroom is another innovation for the portable sanitation industry by President and CEO Charles W. Howard for CALLAHEAD.
The is the perfect solution for any location in need of a full-sized private bathroom and does not require any water hook-up to operate. Emergency locations, construction sites, movie and film shoots, bathroom remodeling jobs, water shut-offs, pools, and beach clubs are just a few locations The would benefit. Also, the very attractive, and very durable exterior looks incredible on-site.
Once you open the self-closing commercial grade aluminum door and see The 's interior, you will think you walked into a home bathroom. The door has a key lock entry as well as an internal locking system for ensured privacy. The traditional home restroom design and construction do not look or operate anything like a mobile bathroom.
The interior details include Faux statuary marble walls with wood trim work throughout. A white painted wood wainscot ceiling has 8 LED high-hat lights for plenty of light inside the restroom. Beautiful faux mosaic tile floor adds to the restrooms homelike design.
For comfort and convenience, there is a statuary marble bench seat directly outside the shower. Also, near the shower area, is a brushed nickel towel and robe hook and a full-length mirror. The stall shower has a traditional shower curtain for privacy and eliminates water spray outside the shower stall. A Chicago push button water valve delivers hot and cold running water which is adjustable to a shower temperature of your choice. The chrome showerhead is properly located directly above the water valve. Conveniently located are the shower's soap tray and separate shampoo holder. A ceiling installed exhaust fan inside the shower helps eliminate moisture and humidity inside The .
A Dometic low-flush porcelain toilet bowl has a foot operated flushing system for easy hands-free operation. A toilet paper holder is properly wall mounted next to the toilet bowl. A wood cabinet vanity has a statuary marble shelf with a porcelain sink basin. A Moen brand faucet has an automatic shut-off and also delivers hot and cold running water thanks to the Bosch water heater. Above the sink is wall mounted soap and hand towel dispensers, a vanity mirror, and a brushed nickel towel holder ring. The is built weathered tight to handle every New York season. A thermostat controlled 1500 watt fan forced Braun heater ensures warmth and comfort inside the bathroom even in the coldest winter months. This remarkable full portable bathroom is double walled and so well insulated to operate in well below zero temperatures.
DESIGN FEATURES & ACCESSORIES:
The following is a detailed list of the design features and accessories that come standard inside The Rental. This CALLAHEAD exclusive design has all the premium features for a homelike bathroom experience in the convenience of a mobile temporary bathroom rental:
Exterior color options - White, Blue, Gray, Green, and Orange • All exterior color options are accompanied by shiny aluminum clad, aluminum panels, aluminum fasteners and aluminum panels • Commerical aluminum door with automatic closer • Key lock entry • Interior locking system • Stainless steel fan forced wall heater is thermostat controlled • Stall Shower with shower curtain • Shampoo and soap trays in shower stall • Chicago push button shower valve offers hot and cold water supply • Chrome shower head • Shower exhaust vent • Automatic adjustable shower timer • Statuary marble bench • Stainless robe and towel holder • Full-length wood trim mirror • Brushed nickel toilet paper holder • Interior lighting system • Dometic low-flush porcelain toilet bowl • pedal flush for hands-free flushing • Homelike restroom with full wood vanity with statuary marble counter tops • Porcelain sink basin • Moen automatic faucet with hot and cold running water • Wall mounted soap and hand towel dispensers • Brushed nickel towel ring in vanity area • Wall mounted wood trim mirror above the sink • Faux statuary marble walls with white wood trim base moldings chair rail moldings and crown moldings • White fnished wood wainscot ceiling • Faux mosaic marble Armstrong floors • Spacious interior • CALLAHEAD's designer The signage signifes the very best in portable bathrooms
THE
'S OPTIONAL ACCESSORIES TO RENT:

For added convenience, we are proud to offer the below list of optional accessory items for your . All of CALLAHEAD's rental accessories were selected to provide the same comforts and hygienic protection for the greatest sanitary experience. CALLAHEAD's accessory items are unmatched in the industry and include:
IDEALLY SUITED FOR THE FOLLOWING:
Below is a list of locations and job sites where The is commonly rented and recommended. However, this homelike mobile bathroom is a perfect rental for just about any long-term location where temporary bathroom with shower facilities are needed.
New Home Construction and House Renovations • Construction Job Sites • Contractor Job sites • Commercial Construction • Sports Fields • Bathroom and Restroom Remodeling • Emergency Situations • Water Shut-offs • Plumbing Repair and Bathroom Remodeling • Movie and Commercial Set Locations • Marinas, Pools & Beach Locations • Private Houses • Private Clubs • Bridge and Tunnel Construction • Any Outdoor Long-term Location in need of Portable Bathroom and Shower Facilities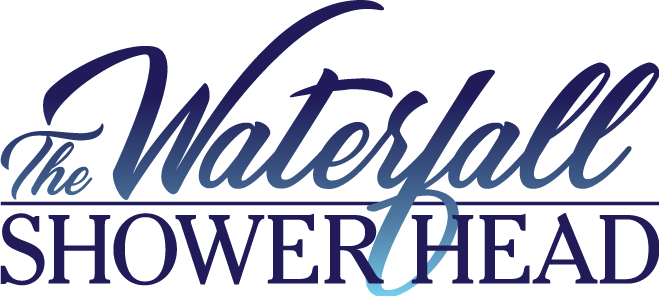 The is constructed of high-density polyethylene marine grade plastic. It is manufactured by CALLAHEAD using only premium heavy-duty materials. The marine grade diamond plate aluminum and built-in marine grade stainless steel fasteners provide strength and design.
Exterior color options include Gray, Blue, Green, Orange and White to make any location look spectacular. The eye catching design of five various metals combined with its innovative operating system makes The - the world's most advanced portable bathroom ever created.
The shower, toilet, and sink of The run on completely separate systems, so you never have to worry. Each system has its own fresh water and waste water holding tanks and pumps working independently from each other. The shower has a 15-minute automatic timer to help conserve water use. The timer may be restarted and adjusted to suit your desired shower time. The low-flush toilet and auto shut off sink also assist in water conservation.
The is powered by two standard 110-Volt outlets or generator for convenience. It is available for delivery throughout New York City's five boroughs, Westchester and all of Nassau and Suffolk Counties to Montauk Point. With every long-term portable restroom rental CALLAHEAD offers cleaning services daily, weekly, monthly or a cleaning service tailored to your requests. Our uniformed service technician will clean and sanitize The with only hospital grade cleaners and disinfectants and refill your water supply. CALLAHEAD also installs a sign-in sheet in every long-term rental, so you know exactly who and when The is serviced.
For more information about the or any of CALLAHEAD's state-of-the-art equipment, including our very own inventions, as well as the following:
CALLAHEAD's portable water and sewer system, high-rise portable toilets, luxury and short-term restroom trailers, special event portable toilets, standard port a pottys, portable handwashing sinks, porcelain toilet systems for office trailers, security guard booths, ticket booths, holding tanks, fresh water delivery, commercial portable sinks, antibacterial and hand sanitizing stations, long-term and short-term portable toilet rentals, long-term and short-term restroom trailer rentals, portable shower rentals, and portable storage shed rentals...
Please contact one of our expert sales specialists at 800-634-2085 or visit our website for full photos, details and videos of our equipment.