The is CALLAHEAD's 300-gallon freshwater tank protected in its own architecturally designed shed and built using only marine grade materials. The is a CALLAHEAD exclusive created and invented by President and CEO, Charles W. Howard. The storage shed is very well insulated and equipped with a heater to avoid any chance of water freezing during New York's coldest winter months. The water tank is hooked up to a well pump to provide 50 pounds of water pressure to even the most remote locations.
The is a perfect rental for any situation requiring non-potable fresh water and has no domestic water hookup available. Water refills are also available with every rental daily, weekly, monthly or tailored to your locations specific needs. Construction sites, restroom trailers, masonry work and irrigation jobs will all benefit from the .
The looks spectacular and adds value to any location. It is constructed of only premium heavy-duty materials and built weathered tight. The high-density polyethylene marine grade construction has diamond plate marine grade aluminum panels, and stainless steel fasteners to create a gorgeous design. Five different metals on the exterior shine like a piece of jewelry. The WATERSHED 25 is also available in several color choices which include white, grey, blue, green and orange. All four sides include CALLAHEAD brand signage representing the best in the industry. For security, the commercial grade aluminum door has a key lock entry
The is commonly rented for water-shut offs, emergency locations, water freeze-ups, landscaping, to fill spas and pools, power washing jobs, and clean-up for any special event or job-site. CALLAHEAD also recommends the to accommodate any of our Restroom Trailers, Headrest, Waterloo, Waterfall Shower Head, Sink Basin and any CALLAHEAD portable restroom or sink in need an additional water hook-up. The internal heating system inside the is thermostat controlled to allow use all year round. The hoses are all heat traced to prevent freezing. Inside there is a four-way 110-volt outlet and a pull chain light fixture for convenience. The high gloss painted walls of the interior match the marine grade plastic colored exterior.
An impressive 50 pounds of water pressure is provided with the . A built-in well pump equipped with an expansion tank will deliver excellent water pressure to any secluded area. The WATERSHED's revolutionary design is like having a domestic sewer system in a location with no running water available. Conveniently, you can also rent an external hose cock, water hose, hose nozzle and external hose reel with any rental all through CALLAHEAD.
CALLAHEAD is the leader in the portable sanitation industry since 1976. Like all of Charles W. Howard inventions, the solves a common problem, which is delivering fresh water too hard to reach areas and protecting it from contamination and freezing. The does not only provide fresh water to remote areas, but it also does so artistically and problem-free.
IDEALLY SUITED FOR THE FOLLOWING:
Below are a list of locations and job sites where the is rented and recommended. The is the perfect solution for any remote areas in need of fresh, non-potable/non-drinkable water
Construction Job Sites • Contractor Job-sites • Demolition Jobs • Landscaping and Irrigation • Agriculture • Swimming Pools • Spas • Ponds • Commercial and Residential Water Shut-Offs • Frozen Pipes • Mixing Cement • Restroom Trailers for job sites with no running water • Restroom Trailers for special events in remote locations with no running water • Portable Showers • Portable Restrooms • Perfect with CALLAHEAD's Waterloo, Headrest, Waterfall, etc. • Masonry Jobs • Car Wash • Emergency and Disaster Relief • Fairs • Festivals • Carnivals • Fair Grounds • Food Vendors • Parks • Farms • Industrial Construction • Dust Control • Water Parks and Parties • All Special Events • Cleaning at any location after a special event or construction, sanitation or other job-site • Power Washing • Long-Term and short-term locations without domestic water hook-up and requires a temporary water connection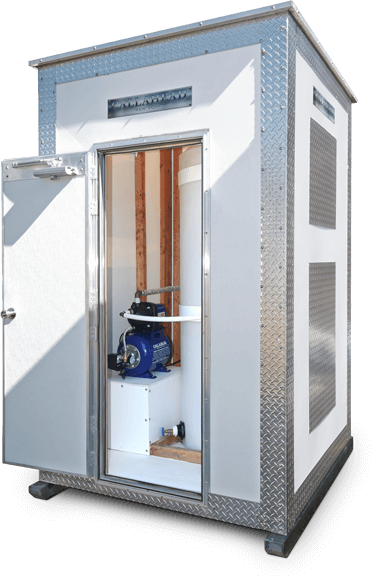 The is available for same day delivery to New York City's five boroughs of Manhattan, Brooklyn, Queens, the Bronx and Staten Island, Westchester County and all of Long Island's Nassau and Suffolk Counties to Montauk Point. A CALLAHEAD professional uniformed delivery specialist will place the at the location you select. For refill service, CALLAHEAD will deliver and refill the upon request. Whether you require refills monthly, weekly, daily or hourly, CALLAHEAD transports our freshwater in one of our signature freshwater tank trucks that only holds freshwater for you sanitary protection.
When it comes to the best in portable sanitation equipment and service throughout New York, CALLAHEAD is the leader in the field. From our dedication to service to countless inventions to advance the industry, only CALLAHEAD guarantees the world's best service for you.
For more information about the or any of CALLAHEAD's state-of-the-art equipment, including our very own inventions, as well as the following:
CALLAHEAD's portable water and sewer system, high-rise portable toilets, luxury and short-term restroom trailers, special event portable toilets, standard port a pottys, portable handwashing sinks, porcelain toilet systems for office trailers, security guard booths, ticket booths, holding tanks, fresh water delivery, commercial portable sinks, antibacterial and hand sanitizing stations, long-term and short-term portable toilet rentals, long-term and short-term restroom trailer rentals, portable shower rentals, and portable storage shed rentals...
Please contact one of our expert sales specialists at 800-634-2085 or visit our website for full photos, details and videos of our equipment.