HIGH RISE, MOBILE & REMOTE PORTABLE RESTROOMS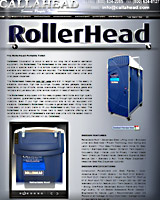 Is the ideal solution for when your job site or special event is in a remote location or there is limited space available and restroom facilities are required.
The RollerHead is an enclosed unit for guaranteed privacy with an optional retractable roof, interior urinal and toilet paper dispenser.
---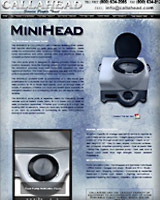 Is designed to replace porcelain toilets in all locations. These toilets are completely self-contained. No venting, water or sewer connections are required.
They are constructed of an attractive grey polyethylene. The flushing mechanism is operated by a foot pedal.
The OVER HEAD CABLE HOIST attaches to our standard size port o potty and is securely lifted by a crane and transported to any floor of a building, lowered below ground level or lifted across the water or other remote location.
The OVER HEAD CABLE HOIST has been specifically designed for the portable sanitation industry to lift portable toilets safely to where the toilet needs to be.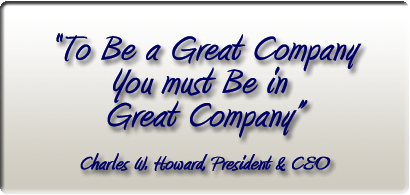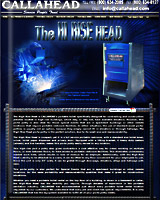 Is used exclusively for maneuverability through buildings. This unit is very popular at highrise construction sites, renovation sites and remote special event locations.
When you need a portable toilet to go through doorways and hallways, in elevators, down in cellars and up on roofs the High-Rise Head is the perfect fit.
---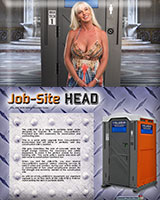 The recommended upgrade for all job-sites, The Job-Site Head will give your site a sense of quality!
This unit has an extra-large holding tank, with an 80 gallon capacity (as compared with the industry standard of 60 gallons.) Also available with hoist and cable at no extra charge.
CALLAHEAD™ at 1-800-634-2085 has the perfect solution when your portable toilet needs are in a high-rise building, a remote location, you have limited space or you just require easy mobility of your restroom.
Whether it is a construction job site or a special event, we have a portable restroom to suit your hard to reach and tight spaces in all of New York City's five boroughs including Manhattan, Queens, Brooklyn, Bronx, Staten Island and all of Long Island, including Nassau, Suffolk and all the way out to Montauk Point, as well as Westchester County.
Even if you don't have an elevator at your construction site or have a tight alley way or hallway for your party, CALLAHEAD™ has the ideal porta potty for all of your remote restroom needs.
---
---
Our HIGH-RISE, Moble and Portable Restrooms are available for Short Term Rentals as well as Long Term Rentals!
CALL TODAY TO RESERVE YOURS! -
1.800.634.2085